Cardone Named Executive Director at C-PORT
06-Jan-2010
Cardone Named Executive Director at C-PORT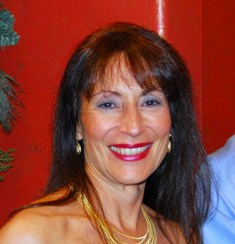 C-PORT, Conference of Professional Operators for Response Towing, the national association for the Marine Assistance Industry, announces the hiring of Tina Cardone as Executive Director. Formerly the Director of Government Affairs at C-PORT, Cardone will consolidate that position into her newly assigned role. "The Association was designed to have one position fulfilling both responsibilities," commented Terry Hill, C-PORT Chairman. "The Board of Directors believes that Tina's qualifications and long history with the Marine Assistance Industry make her the perfect person for the job."
Tina Cardone started her career in the marine industry in 1987. "I'm excited to be named Executive Director of C-PORT and look forward to moving the association into the next decade," states Cardone. "The Marine Assistance Industry is dynamic on many levels, from regulatory issues to financial issues. My directive is to channel C-PORT's energy toward those issues and help to create a positive business atmosphere for our members," Cardone explains.
During this transitory time, Cardone is focused on the Annual C-PORT Conference to be held January 25-January 27, 2010 at Arlington, VA. "This Conference is titled 'Capitol View of the Marine Assistance Industry'", remarks Cardone. "Holding the Conference in the Washington DC area allows us the opportunity host many government officials." Topics to be discussed at the C-PORT Conference encompass US Coast Guard regulations and SAR (Search and Rescue) policy; NSARC (National Search and Rescue Committee) and how C-PORT membership and the Coast Guard can benefit; EPA (Environmental Protection Agency) regulations; NASBLA (National Association of State Boating Law Administrators) relationship; boating safety initiatives; training and more.
C-PORT was founded in 1985 to act as a liaison between the marine assistance industry and public agencies and organizations involved with boating safety, marine assistance, marine salvage and other marine-related operations. The association was created in part to afford a means of cooperation with the government in matters of national concern; to provide an objective, self-regulating body for the marine assistance industry; and to promote, through legislative, regulatory, and governmental initiatives, the maintenance and expansion of the marine assistance industry. For more information, contact C-PORT and Ms. Cardone directly at (954) 261-2012 or visit www.cport.us.
---